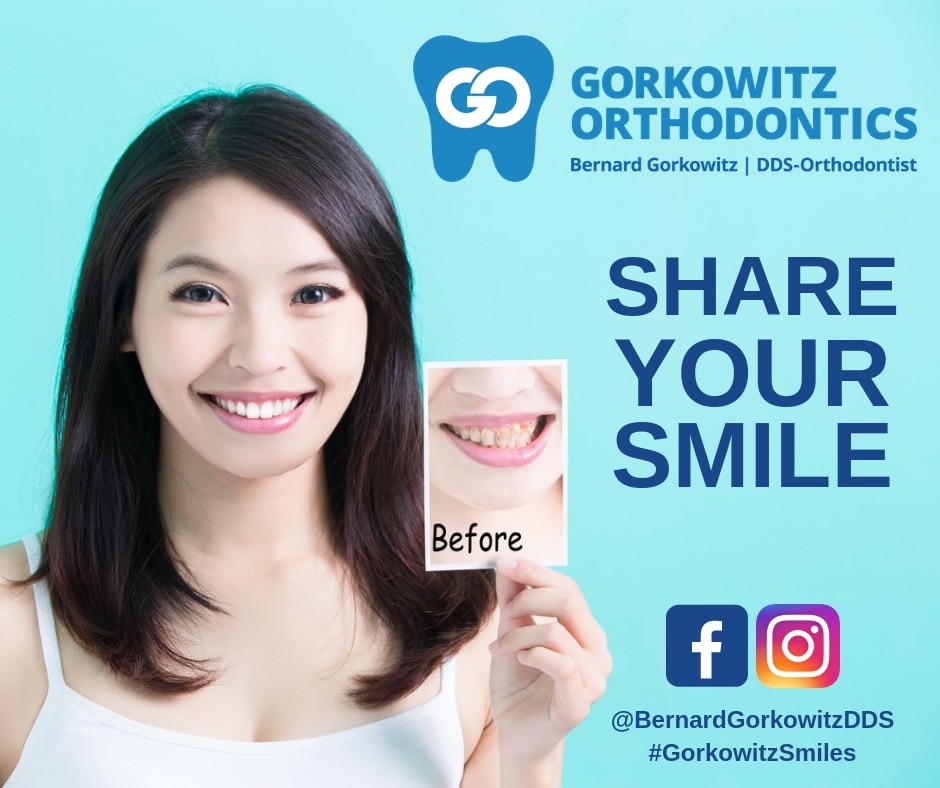 We at Gorkowitz Orthodontics know that there is no better feeling than showing off your new, braces-free smile to the world! Share your smile courtesy of Dr. Bernard Gorkowitz on social media to be entered into our monthly drawing for prizes!
How it Works
Once you have finished orthodontic treatment with Dr. Gorkowitz and your braces come off:
Create a before and after post of yourself and share it on Facebook or Instagram.
In order to qualify, be sure to add a photo of your teeth or full smiling face.
Explain your orthodontic journey and your experience as a patient with Gorkowitz Orthodontics (Not Required)
Tag @BernardGorkowitzDDS or use #GorkowitzSmiles along with your photo to make your post visible to us.
Feel free to SHARE YOUR SMILE as often as you would like, but you can only win the monthly drawing once.
New winners are chosen every month.